Spa Treatments
Spa Treatment Services from £22pp
We feel that some of our guests may not want to leave the comfort of their holiday home to enjoy a spa experience.  To this end we are delighted to introduce you to the services of My Personal Sanctuary to take the hassle out of bringing indulgent pampering to you, leaving you with more time to spend with a relaxed mind and body after adding a touch of decadence to your break with us.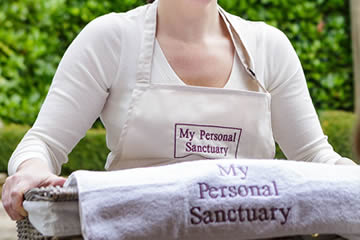 Their highly experienced hand-picked therapists will ensure you receive a luxury spa experience from the moment they arrive at your door, bringing everything needed to turn an allocated room into a spa for the day. With a comprehensive range of treatments from warming deep tissue massage, replenishing facials, hand and feet treats, to holistic fully body journeys and pamper packages to treat you from head to toe using only the bery best organic products.  The treatments can be tailored to suit your needs and shared between family and friends as required.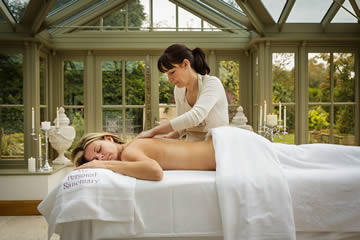 We guarantee you'll feel a sense of calmness and serenity from the moment you slip into the soft fluffy robe and relax on the heated treatment bed. What better way to escape reality and unwind during your break at Forest Barn Holidays hamlet of cottages.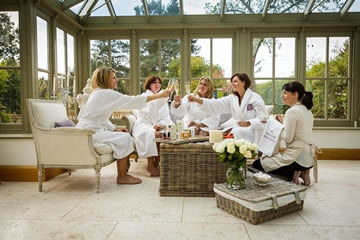 My Personal Sanctuary's packages are designed to fit around our guests, whether you're arranging a hen party for 36 hens, a romantic getaway for two, Mummy-to-Be experience, family get-togethers or corporate events, Forest Barn Holidays and My Personal Sanctuary can cater for your needs with treatments starting from as little as £22.00 pp.  You simply choose a relaxing combination to meet your needs, many of the treatments are available in a variety of timings,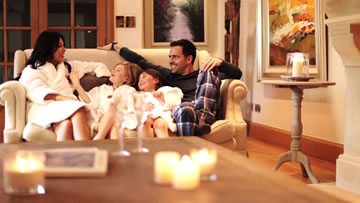 How to Let the Treatments Begin? 
During the booking process add this service to your booking form which will enable a My Personal Sanctuary team member to contact you direct to discuss a package to fit your day, budget and time frame.  The team can guide you through every step of the way.
Each bespoke pamper package includes:
- 1 or more visiting therapists – as agreed with you
- Heated treatment bed, fresh linen, products & music
- 30 minute treatment preparation
- 10 minute welcome and health consultation
- A number of hours of treatments – as agreed with you
- Short turnaround time between treatments
- Choose from a combination of 20, 30, 40, 60 or 90 minute treatments

Choice of treatments include:
- Facials
- Massages
- Body treatments
- Hand and feet treatments
- Mother-to-be treatments
- Signature treatments

Pricing:
1 hour Rest & Unwind Package £120, providing up to 3 treatments at £40.00 each
2 hour Rest & Unwind Package £180, providing up to 6 treatments at £30.00 each
3 hour Rest & Unwind Package £210, providing up to 9 treatments at £23.33 each
4 hour Rest & Unwind Package £270, providing up to 12 treatments at £22.50 each
5 hour Rest & Unwind Package £325, providing up to 15 treatments at £21.67 each
All bookings are subject to terms and conditions and availability, we do advise booking early.
Hear From Our Previous Guests...
Very stylish and comfortable School Rooms accommodation – and a great base for family days out.
Amy, John and family
This is the second holiday that we have had at the Chapel - we were so pleased with the service and accomodation. We arrived early and Geoff let us in straight away. The welcome hamper was lovely and the accomodation was beautifully clean and had everything we wanted/needed. We love this part of the country and the location is perfect for walking and relaxing. We will be booking again for next year without a doubt. Thank you to Lynda and Geoff for your excellent service and hospitalilty.
Sarah and Tom
Lovely property a real home from home, clean, comfortable, glamorous well thought out décor and touches to make the stay as comfortable and enjoyable as possible.
Shirley and Edward