Take away some special memories...
Royal Forest of Dean: Landscapes to fall in love with...
From Gloucester to Monmouth, the tree top adventures, forest walks, family cycling trails.
Zip wires, river cruises, tea shops, cider and excellent delicious local produce deliver endless drama, relaxation and delight. The scenery from Symond's Yat Rock is just breathtaking and should not to be missed.
Any one of our three luxury apartments at Chapel Court is the best base from which to venture into the Forest of Dean to see and access the finest attractions the area has to offer. Chapel Court is just so close to the great outdoors.
Step into a walker's paradise at Beechenhurst Lodge for the start of the Sculpture Trail, or take yourself on a wild boar hunt at dusk.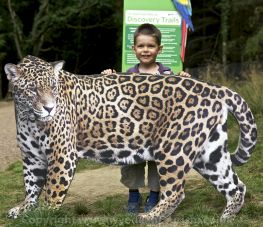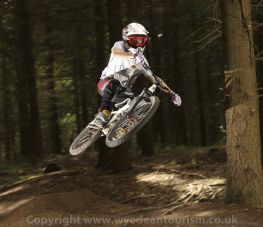 There is something to suit all ages and abilities.
We have provided above a downloadable visitor guide so you can plan your trip, make reservations for activities or just decide on the spot for your extended picnic.
If you are prepared to experience some adventure then here are ten ideas you may enjoy...
1. Sculpture Trail The four-mile forest trail is one of the UK's first and features 16 works of art. Seek out the blue ring posts which will help you navigate the trail.
2. Two wheel fun with miles of safe family cycle trails on the flat to heart-thumping downhill challenges. Don't worry if you don't have your own kit because Pedalabikeaway.co.uk are the affordable way to hire everything you need or book a guided ride.
3. Canoe or Kayak Run the rapids at Symonds Yat or take a lazy cruise through stunning scenery. Either are fun and unique ways to experience the dramatic landscape. Call Wye Pursuits for canoe hire.
4. Take to the treetops There's more than 20 million trees in the Forest of Dean and it's home to Go Ape. Overcome fears or fuel an appetite across walkways, climbing nets and zip wires.
5. Go off the rails. All aboard a Perrygrove Railway steam train. The train stops at five points en route so passengers can take a woodland walk or try the treetop adventure.
6. Get Lost at Puzzlewood. Enjoy wandering through the ancient paths, twisted roots and mossy rocks in Puzzlewood.
7. Going Underground Clearwell Caves have been explored by locals for 4,000 years. Today's visitor can experience a vast labyrinth of passageways, caves and rock faces once rich in iron and now home to mysterious minerals, flora and fauna. A memorable experience not to be missed.
8. The National Diving & Activity Centre has a wire zip slide, and many live events.
9. Saddle up Explore miles of quiet, picturesque bridleways on horseback with a trek from Greenacres Stables in Lea. All abilities can enjoy a lesson or expedition on a range of ponies and horses.
10. Ride the future Glide seamlessly on a two-wheel all-terrain segway vehicle.
Hear From Our Previous Guests...
Very stylish and comfortable School Rooms accommodation – and a great base for family days out.
Amy, John and family
This is the second holiday that we have had at the Chapel - we were so pleased with the service and accomodation. We arrived early and Geoff let us in straight away. The welcome hamper was lovely and the accomodation was beautifully clean and had everything we wanted/needed. We love this part of the country and the location is perfect for walking and relaxing. We will be booking again for next year without a doubt. Thank you to Lynda and Geoff for your excellent service and hospitalilty.
Sarah and Tom
Lovely property a real home from home, clean, comfortable, glamorous well thought out décor and touches to make the stay as comfortable and enjoyable as possible.
Shirley and Edward