Relax & Unwind
Enjoy a pamper session in the privacy of your barn or visit our local salon. Booking essential.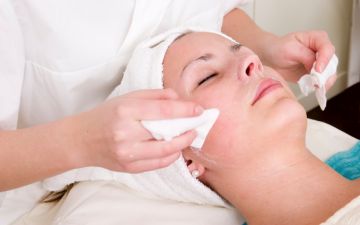 Ultimate Decadence Facial
icrodermabrasion:Pure crystals are used in this gentle form of machine exfoliation to remove dead skin cells and vastly improve the appearance of lines, wrinkles and scars.
The celebrity's choice of beauty treatment with instant results Luxury Facial: Deeply relaxing treatment leaving skin feeling fresh, healthy and glowing. Includes deep cleansing, exfoliation removing dead skin cells which may make your complexion look dull.
Steam, followed by relaxing face massage, paraffin was face mask to open the pores and clear blockages for super-soft skin.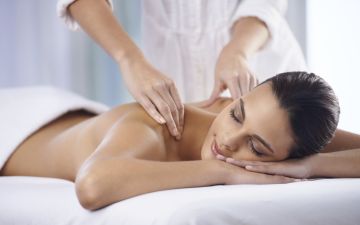 Massage
Choose from Full Body or Back, Shoulders & Neck Adapted to each individual needs designed to relieve fatigue and to ease tension:
Swedish - uses gliding, kneading, and cross-fiber friction to break up muscle knots.
Deep Tissue - if you want deeper work and can tolerate more pressure, even momentary discomfort, to get relief from muscle pain, it's better to book a deep tissue massage, which is another form of Swedish massage.
Aromatherapy - Using pre-blended oils a massage which relieves stress and tension.
Hot Stone - Using heated and cooled stones applied to the body in various ways to bring about relief to stiff and sore muscles.
Indian Head - Using pre-blended oils. A traditional Indian technique of treating the upper back, neck, shoulders, face and scalp.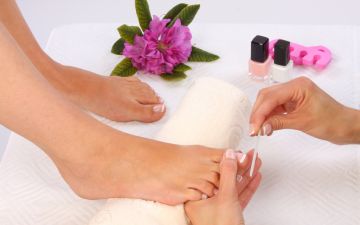 Additional Full Service
Including:
Waxing - Ladies and Gents
Eye Care Treatments
Flirties Semi-Permanent Lashes
Tanning
Make-up
Micro Loop Hair Extensions - last up to two months, no damage to natural hair, no chemicals or heat involved in application.
Hear From Our Previous Guests...
Very stylish and comfortable School Rooms accommodation – and a great base for family days out.
Amy, John and family
This is the second holiday that we have had at the Chapel - we were so pleased with the service and accomodation. We arrived early and Geoff let us in straight away. The welcome hamper was lovely and the accomodation was beautifully clean and had everything we wanted/needed. We love this part of the country and the location is perfect for walking and relaxing. We will be booking again for next year without a doubt. Thank you to Lynda and Geoff for your excellent service and hospitalilty.
Sarah and Tom
Lovely property a real home from home, clean, comfortable, glamorous well thought out décor and touches to make the stay as comfortable and enjoyable as possible.
Shirley and Edward